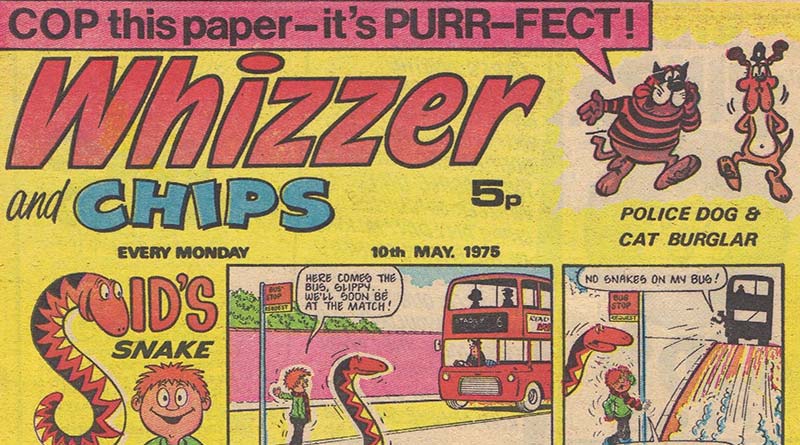 Whizzer and Chips was a British comics magazine that ran from 18 October 1969 to 27 October 1990, when it merged with the comic Buster.
As with most comics of the time, Whizzer and Chips was dated one week ahead of the day it actually appeared on newsstands in Great Britain.
The format of Whizzer and Chips was to have the comic divided into two separate parts, a novel idea at the time. One part was called Whizzer and the other was called Chips, with Chips existing as a separate pull-out section in the middle. The slogan was "Two comics in one, double the fun!". It had no relation to earlier British comic Illustrated Chips. In the offices at Fleetway, it was always regarded as one comic.
Extract from the Whizzer and Chips entry on Wikipedia
---
Find your memorable Whizzer and Chips date at Very Collectable – here's just a few from our extensive collection;