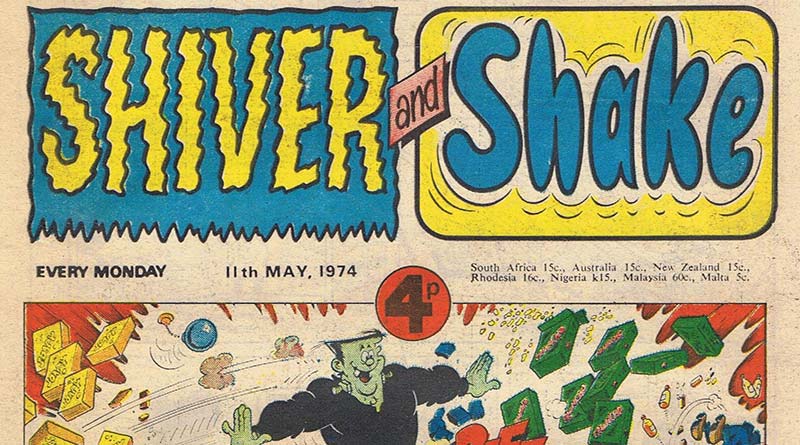 Shiver and Shake was a British comic magazine published every Monday by IPC Magazines Ltd.
It ran from (issues dates) 10 March 1973 to 5 October 1974, when it merged with Whoopee!. As in the tradition of British comics many names of strips were a play on popular television programmes and films of the time.
Similar to Monster Fun later, the theme of the strips were mainly horror (albeit of a comic nature). Indeed Frankie Stein appeared in both comics. Borrowing from the successful Whizzer and Chips, it was two comics in one; Shake being a pull-out section from Shiver. The main star of Shiver was a ghost of the same name, whilst Shake was an elephant.
Extract from the Shiver and Shake entry on Wikipedia
---
Find your memorable Shiver and Shake comic at Very Collectable – here's one from our extensive collection of comics;