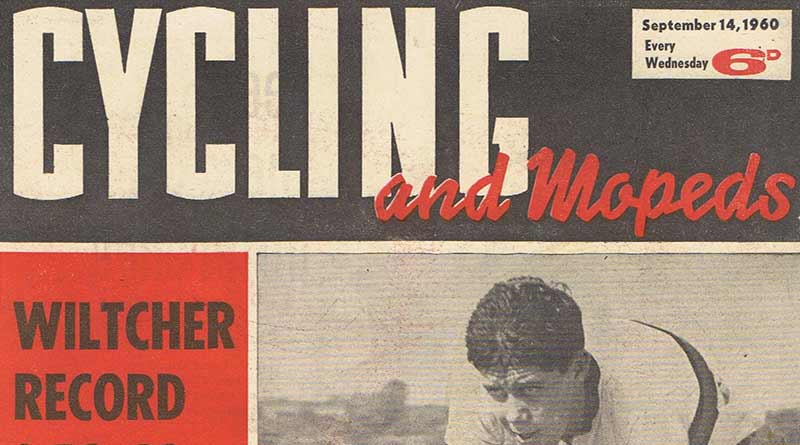 Cycling Weekly was first published as Cycling on 24 January 1891. It briefly became Cycling and Moting in the 19th century when car-driving – "moting" – looked like it would replace cycling.
Falling sales during the editorship of H.H. (Harry) England, who took what was considered to be a traditional view of cycling and opposed the reintroduction of massed racing on the roads as proposed by the British League of Racing Cyclists, led to the appearance in the 1950s of a rival weekly called The Bicycle and of a monthly entitled first Coureur and then Sporting Cyclist. Both eventually merged with Cycling.
Looking for more sales and advertisers in June 1957, Cycling introduced pages dedicated to mopeds and the magazine changed its name to Cycling & Mopeds.
The move accelerated the decline in sales until, under the insistence of a new editor, Alan Gayfer, mopeds were abandoned and the magazine widened its outlook to all forms of racing on the road, on the track, to cyclo-cross and to cycle-touring.
Among those taken on by Gayfer and who have remained in cycling journalism are the television commentator Phil Liggett and the author Les Woodland.
Extract from the Cycling Weekly entry on Wikipedia
---
Find your original Cyclingmagazine edition here at Very Collectable – here's a selection from our extensive collection;